The traditional music of Vietnam

written by Ingo Stoevesand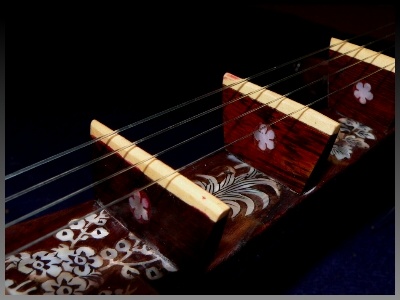 High mountains, deserts, deep jungle - Vietnam shows many faces. Speaking about traditions, it is even more divers:
The three major cultural Asian traditions of China, India and Indonesia melted with indigenous sources, thus creating
a culture which is rich and outstanding - and about to perish. You are invited to browse my links on the upper left.
If you would like to know how the Vietnamese traditions survived thousands of years, please proceed
here
.