Preface
Articles
>Instruments<
Musicians
Books + CDs
Links
_______________________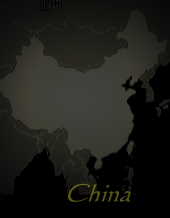 Instruments
The
Pai Gu
The "Pai Gu" or "flower drum" is mainly used in the Peking opera to open the ceremonies and indicate special parts.

It commonly gets played with an increasing roll of the sticks on the surface, getting faster and suddenly stopping.

The picturesque carvings normally show a dragon and a Phoenix bird, indicating luck and beginning.
Pictures (Click to expand):


<-
Back to the overview