THE TRADITIONAL MUSIC OF THAILAND
written by Ingo Stoevesandt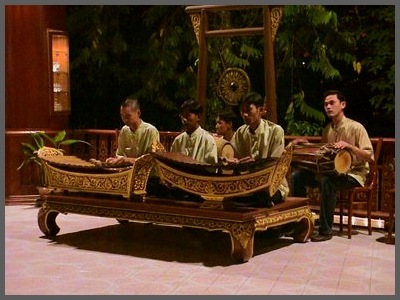 Thailand is famous as a tourist location. No more words needed about beautiful scenery and landscapes.
On the other hand, the Thai still are keen of keeping their traditions. Watching temples, tourists often are
not aware of how powerful the Thai empire once was. Today, musical and dance traditions still are part of
many festive occasions. All of these musical traditions create a mosaic of music embedded in between the
modern Thai Pop music market and the modern Karaoke fashion. Involved in this mosaic we find Khmer, Lao,
Burmese and Malaysian origins nowadays implemented within the Thai music reality, making Thailand a rich
resource of understanding of the different regional cultures of mainland Southeast Asia.
You are invited to browse my links on the upper left. If you would like to read more, please proceed
here
.