Instruments:
The bamboo flute
khlui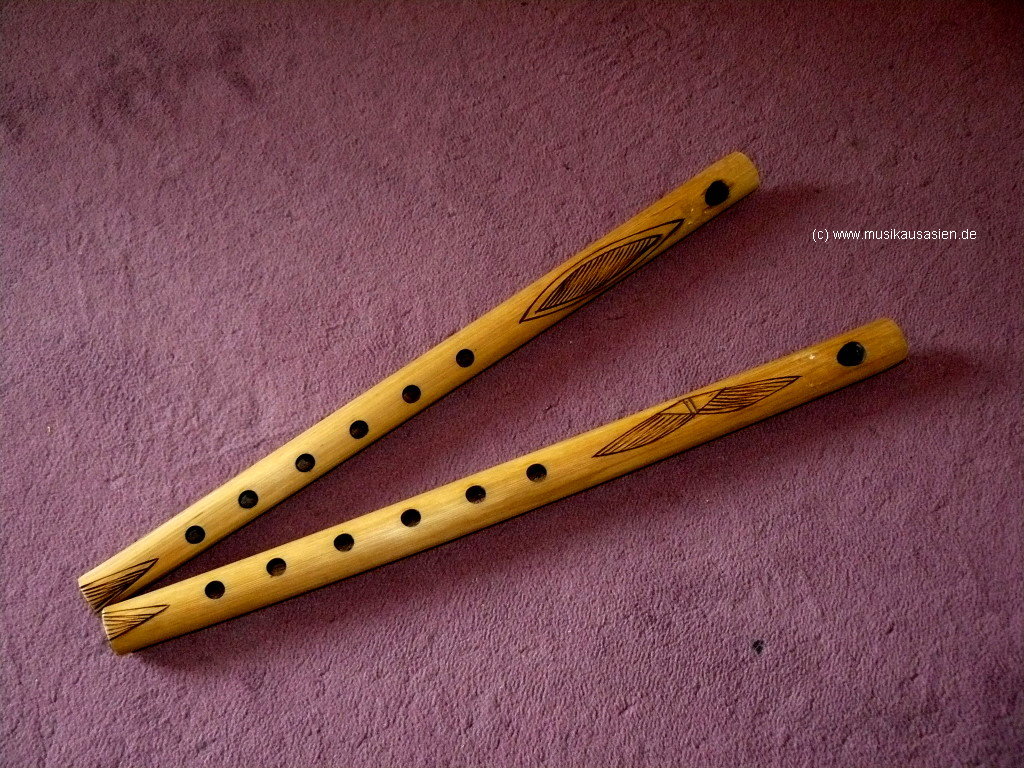 This little bamboo flute appears in some ensembles in order to strengthen the core melody.
Players sometimes intend to use the circular breathing technique like in the Gamelan music of Indonesia, but this is a quite modern usage.
In fromer days, the
khlui
were tuned in an equidistant isotonic scale, but modern days only know pentatonic or diatonic scales.
<- back to the list of instruments