THE TRADITIONAL MUSIC OF INDONESIA
written by
Ingo Stoevesandt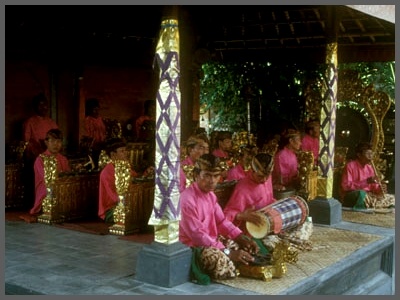 Speaking about Indonesia one might always think of the
Gamelan
if it has to do with music.
Of course, this rich musical tradition, which is one of the oldest in the world, can not be neglected.
Otherwise most people forget that Indonesia is the place on earth where we find the biggest number of Moslems.
So we do have to speak about the influence of the Islamic culture on Indonesias cultural development, as we do
also have to remind the beauty and cultural treasure of the ethnic minorities living in remote areas.
You are invited to browse my links on the upper left. If you would like to read more please proceed
here