Preface
Articles
>Instruments<
Musicians
Books + CDs
Links
_______________________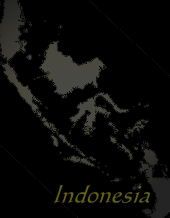 Instruments The

Lontu

bamboo ocarina



The "

Lontu

" is a bamboo ocarina from Eastern Kalimantan.
It may be an actual development of ancient instruments which
were made of clay.

The interesting fact is that flutes like this can also be found on
the Philippines, for example the courting flute of the Ifugao
people in Northern Luzon.

<- back to the list of instruments