Preface
Articles
>Instruments<
Musicians
Books + CDs
Links
_______________________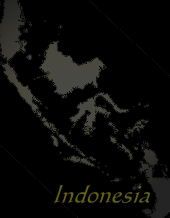 Instruments The

Karombi

mouth harp


The "

Karombi

" is a mouth harp of the Toraja poeple
in South Sulawesi. It belongs to the mouth harps
where the vibration of the tongue is produced by
pulling the string.

This model is not a good one, it is a first attempt
of making one by a young student in Rantepao.

The "

Karombi

" is almost extinct, only few people
still know how to produce or play it.



<- back to the list of instruments